Classic
Ladder rack
Premium Classic

Well-established model.

Loading via the side,
single or double,
electric or via crank.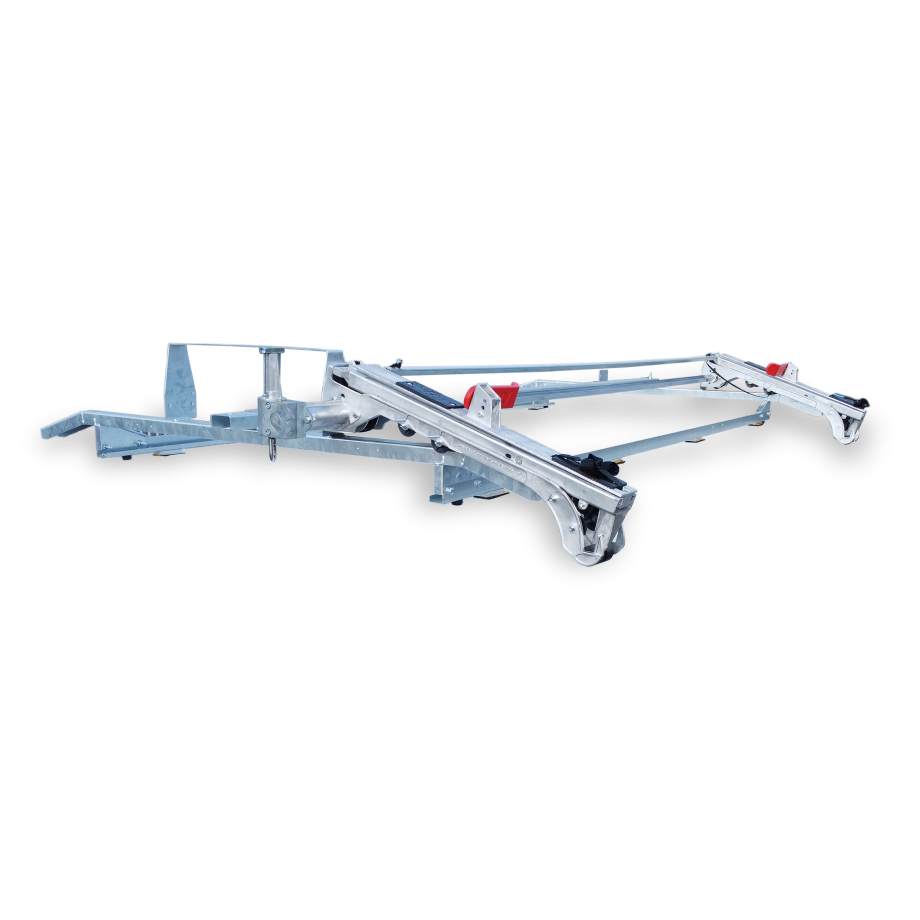 PREMIUM CLASSIC LADDER RACK
The most tried-and-tested ladder rack on the market
The MTS Premium ladder rack is designed for medium- to large-sized commercial vehicles. This model is tried and tested. It has evolved over the course of more than 30 years, meeting the needs of energy companies, transportation companies and emergency services.



The load capacity of this ladder rack is 80 kg per equipped side (subject to the vehicle manufacturer's recommendations).



It can be fitted on the right or left side of the vehicle, or indeed on both sides.



The control device for the Premium model can be manual or electrical. When racks are fitted on both sides, it is possible to have a combination: manual on one side, electrical on the other.



It is attached to the vehicle using specially designed arched supports or a set of MTS roof bars (included in delivery), depending on the vehicle type.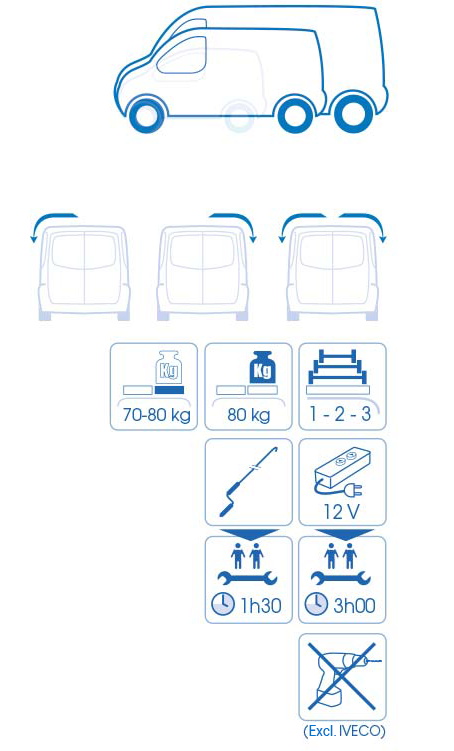 Important: 
Fork-lift truck required to receive and install the product
Packed in a wooden box measuring 2300 x 960 x 670 mm and weighing approx. 132 kg
It is not possible to carry the product by hand to install it on the vehicle roof during the assembly stage.
For the electric ladder racks
The installer must be an accredited electrician.
Why should I opt for the Classic ladder rack?
A single person can load ladders without help. The ladder can be quickly secured using loop straps fixed to the ladder rack.

During lowering, the operator is never exposed to the load.

Suitable for the transport of heavy ladders (70 to 80 kg per side).

Manual or electrical control device. The electrical version is fitted with a 12 V motor (included in delivery) not requiring the use of a voltage transformer.

This ladder rack is designed to be easy to maintain. A maintenance booklet is delivered with the product to ensure system longevity and safe use.

A half roof rack in aluminium can be combined with the ladder rack system to enable other items to also be transported.

The MTS Classic ladder rack has been relied upon by the principal energy and telecommunications companies for more than 30 years.

It is guaranteed for two years and all the spare parts will remain available for ten years.

If you change your vehicle, the ladder rack can be re-mounted on your new vehicle: you only need to change the fixing kit.